Back in 2013, I did a very shallow dive into the
history of horror comic books
. While I didn't get into a ton of detail, it was a lot of fun for me to research so I thought I'd share more forgotten comics this season.
All the comics I'll be talking about are legally available for free on
Comic Book+
. You can read them online or, if you create a free account, you can download them. The site navigation may take some getting used to but I'll be providing links to the specific titles featured.
On with the show!
Today I'm showcasing the titles Beware and Chilling Tales from Youthful Magazines. While these sound like two different books, they're actually the same...sort of. Before we get to the spooky, we have to boldy go where no man has gone before....oooooouuuuteeeeer spaaaaaace!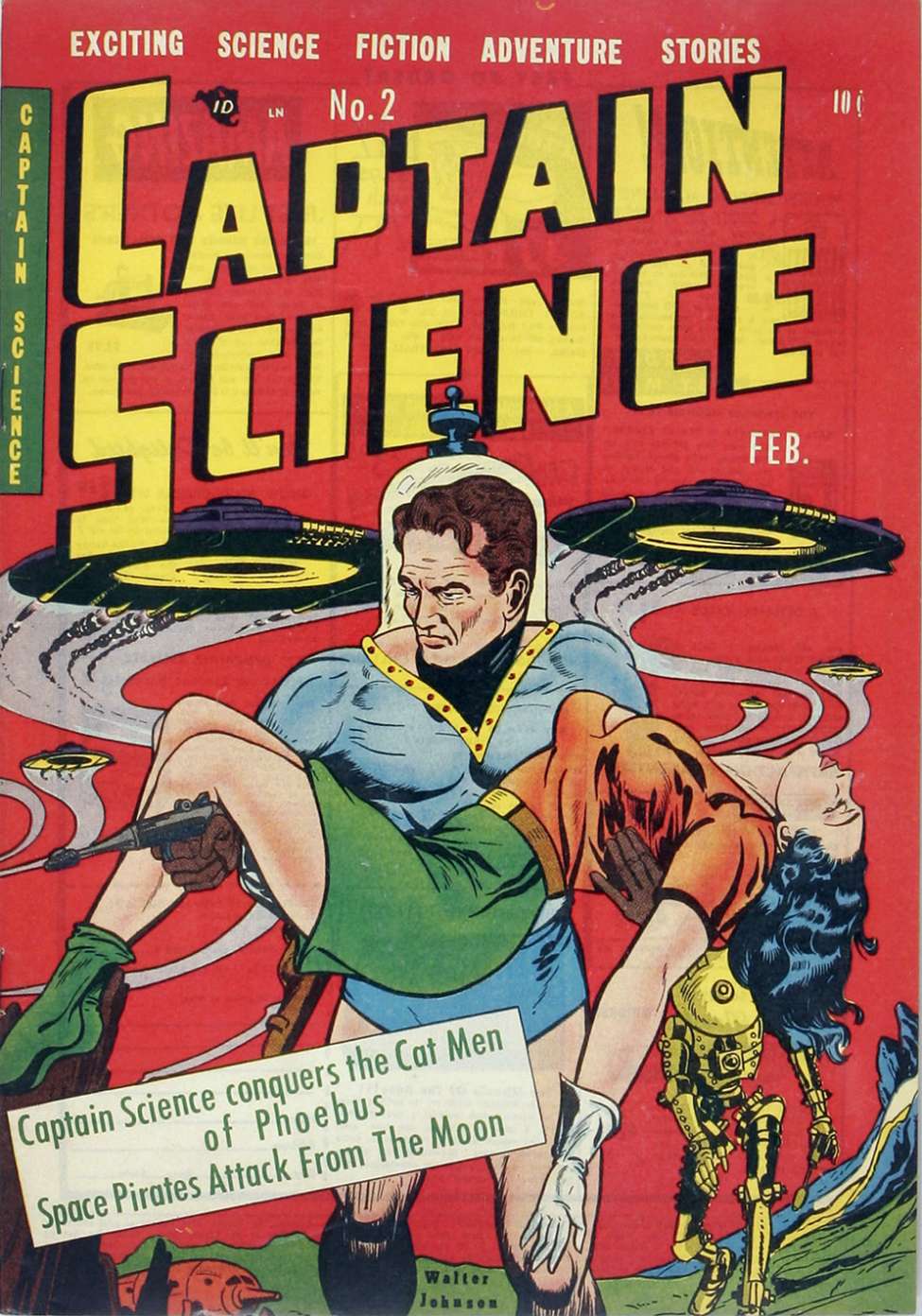 These titles trace their roots back to
Captain Science
. For the most part, this featured the adventures of the title character doing space hero stuff along with other sci-fi stories. It only ran for seven issues, but it was in that final issue where the horror started creeping in with a 7 page story called The Hangman's Son.
I have to break here to tell you Captain Science was an ordinary Earth dude that sees a UFO crash. He finds the dying alien pilot who entrusts him with a mechanical brain that imparts to him all of the alien's knowledge and basically charges him with protecting the galaxy at large. No pressure.

For whatever reasons, Captain Science eventually changed titles to
Fantastic
, but still kept the numbering and sci-fi stories. So the first issue of Fantastic was 8. I bet this confused collectors! The book was mostly the same and would be the final appearance of good ol' Captain Science. He didn't die or anything tragic. Well, I guess fading into obscurity can be tragic, right?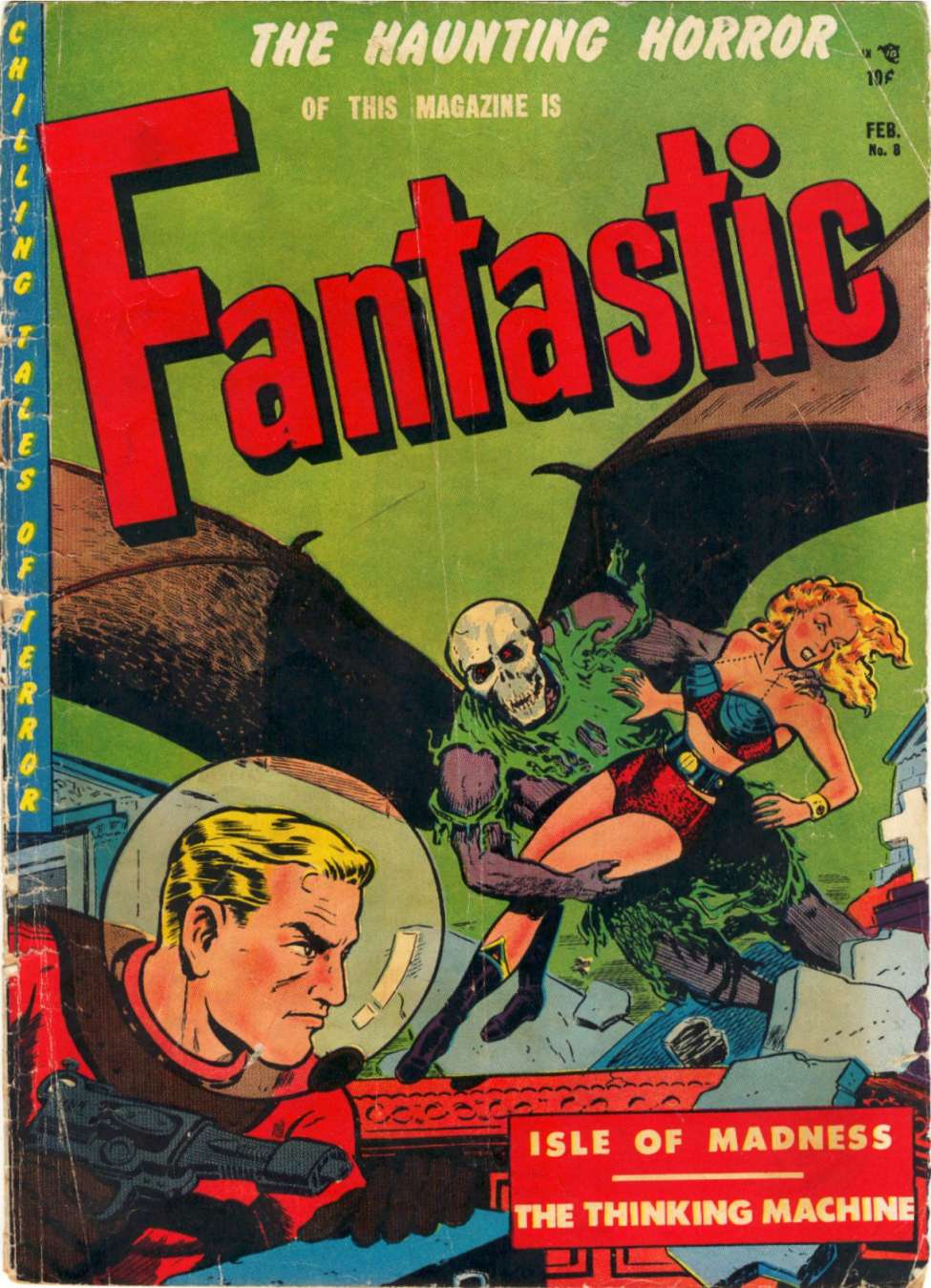 I just felt I needed to include this panel from Fantastic 8. I think it's pretty horrifying. It's definitely giving me
Dinosaurs Attack!
vibes.
Fantasic 9 would drop the sci-fi for horror/suspense tales. With issue 10, the title changed yet again to Beware. This issue has an 8 page adaptation of Poe's The Pit and the Pendulum.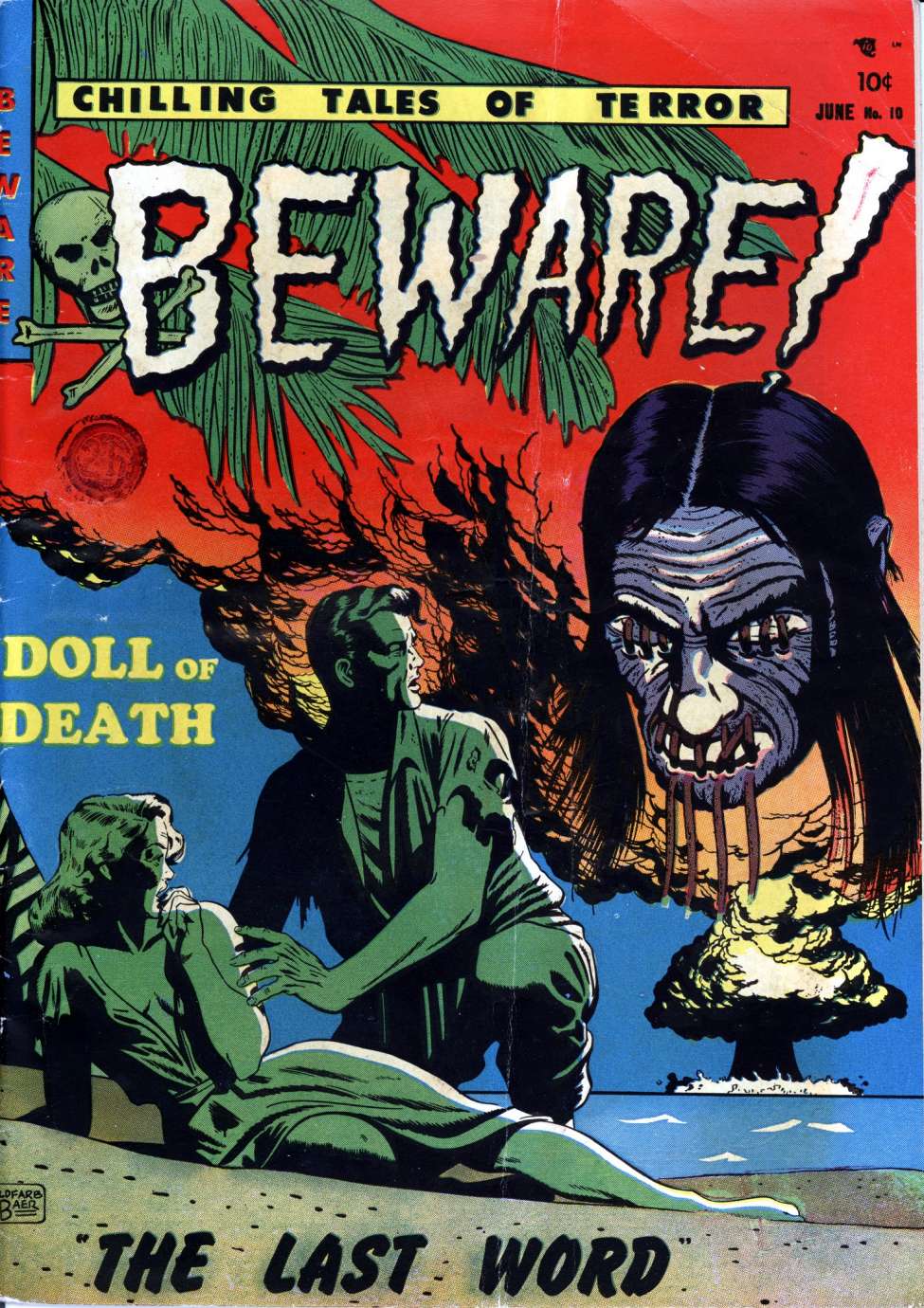 After just three issues, the title Beware was purchased by Trojan Magazines, forcing yet another title change for the book. This time it becomes
Chilling Tales
and keeps the original numbering, starting with issue 13. To make things even more confusing, Trojan's Beware comic started at 13 too!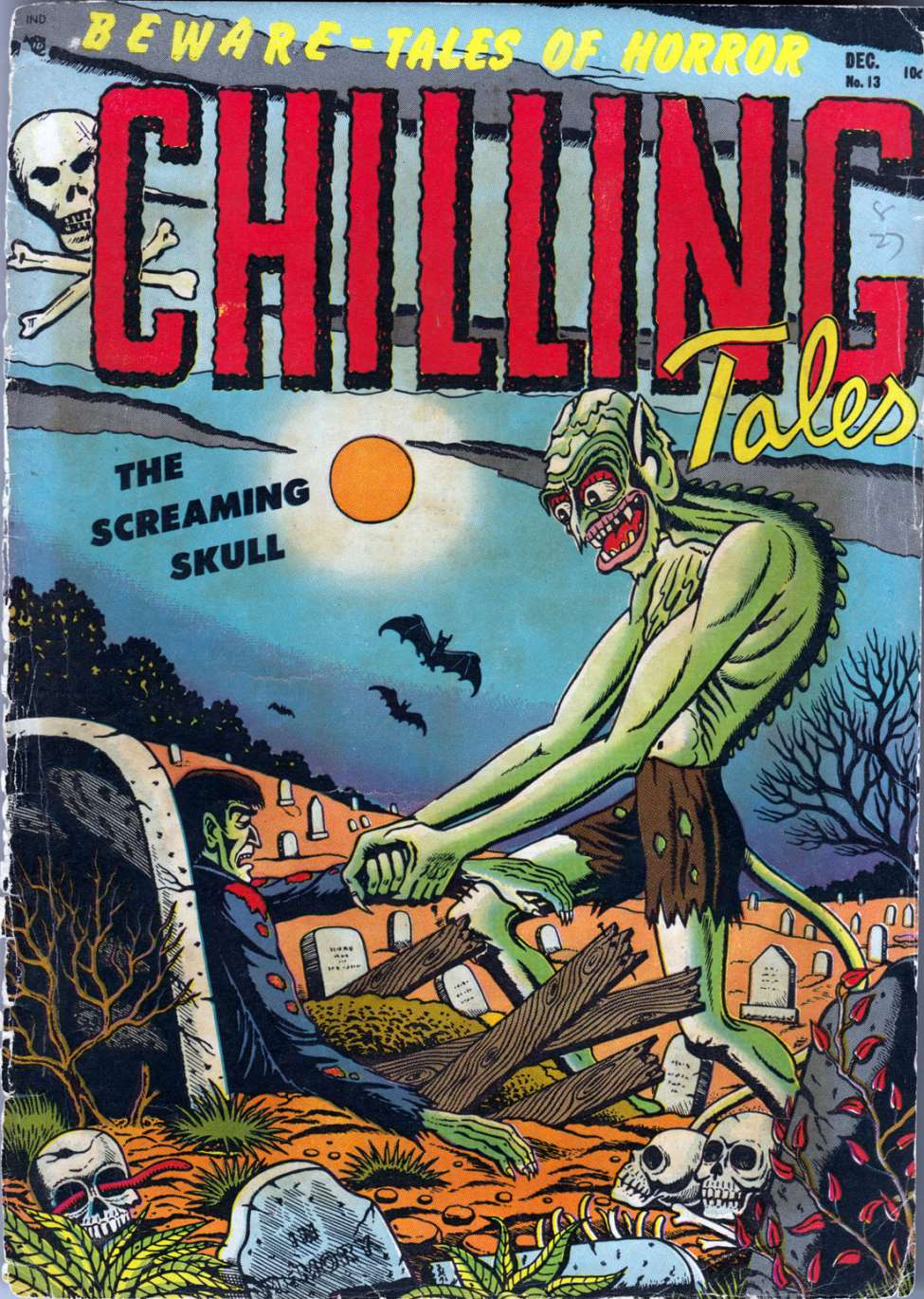 It was a long road but we finally made it! This whole weird history lesson started out because I wanted to feature Chilling Tales for its absolutely fantastic, freaky covers. Couldn't I have just started here and not bothered with the whole history thing? It's not like teacher is double-checking my work.
Issue 13 has a story about a
Hand of Glory
which you don't see very often. If you don't know what that is and you're following a Halloween Countdown blog, shame on you!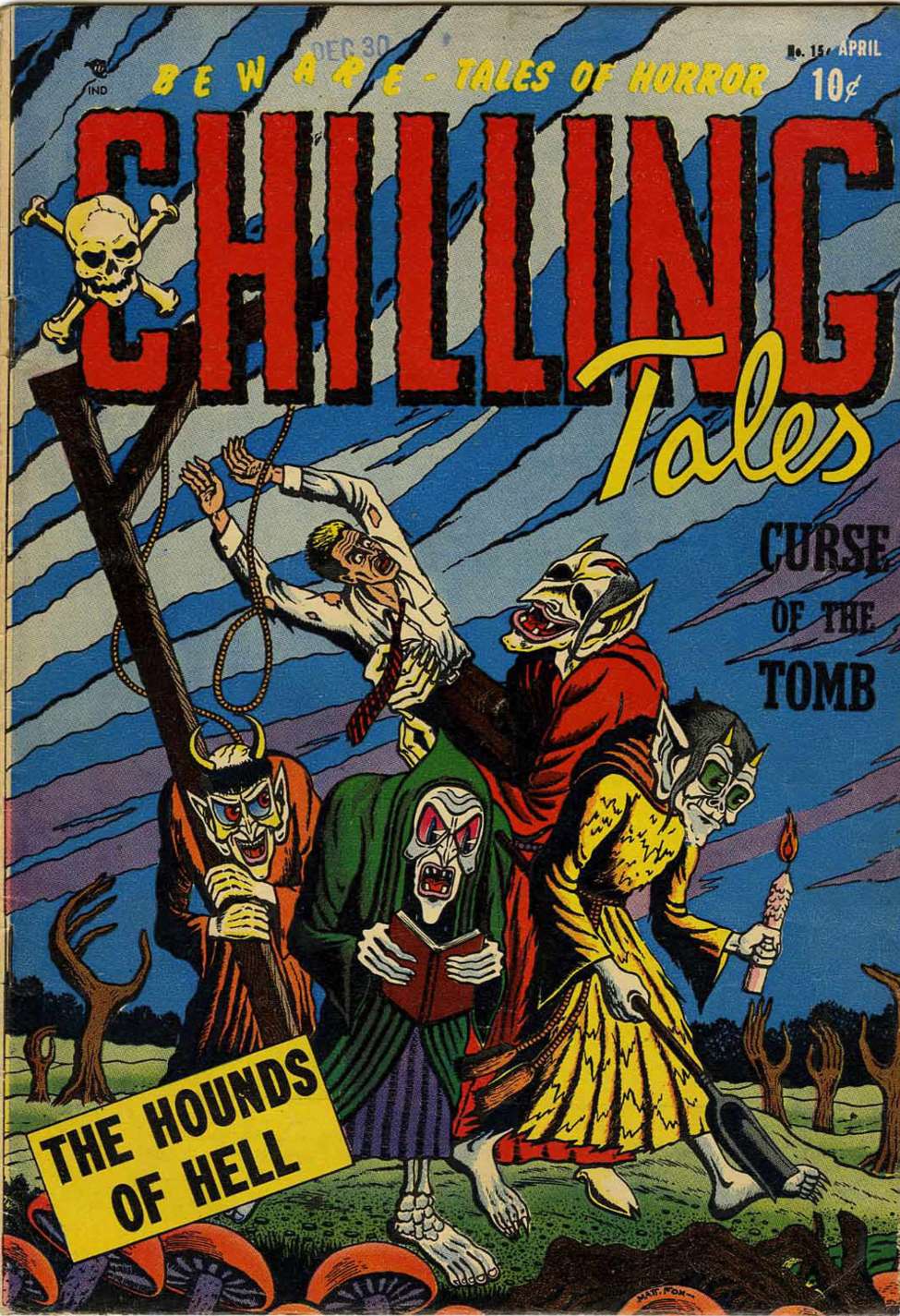 About a year after this final title change, Youthful Magazines went out of business. Chilling Tales was only able to get to issue 17 before the ax fell.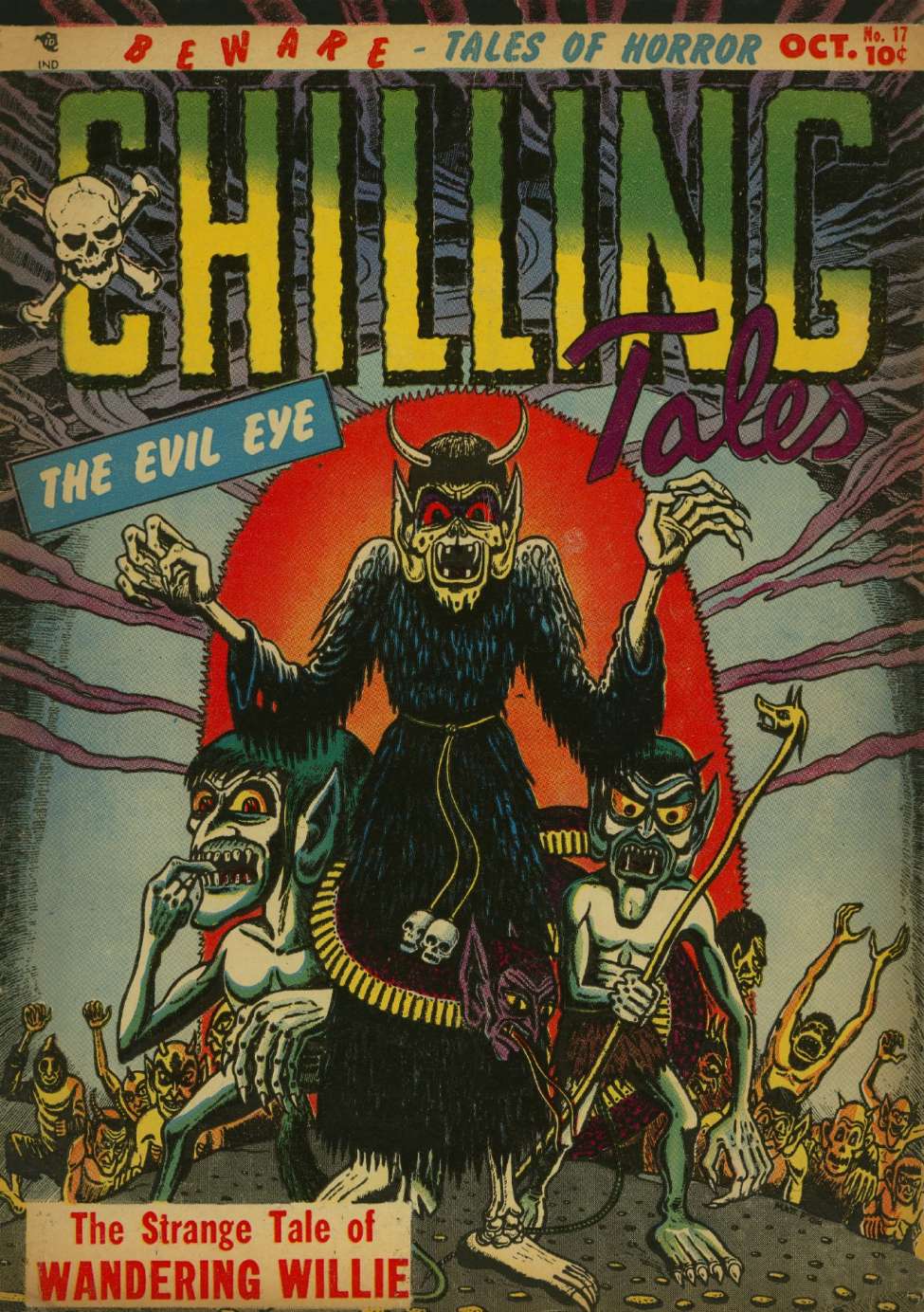 The final issue has Poe's Tell-Tale Heart but unfortunately, it's only the printed story and not a comic adaptation.

Tune in next Monday for more Classic Creepy Comics!
Be sure to click below to see all the Countdown Cryptkeepers!