All the comics I'll be talking about are legally available for free on
Comic Book+
. You can read them online or, if you create a free account, you can download them. The site navigation may take some getting used to but I'll be providing links to the specific titles featured.
For the final Classic Creepy Comics of the season, here's a bunch of great covers.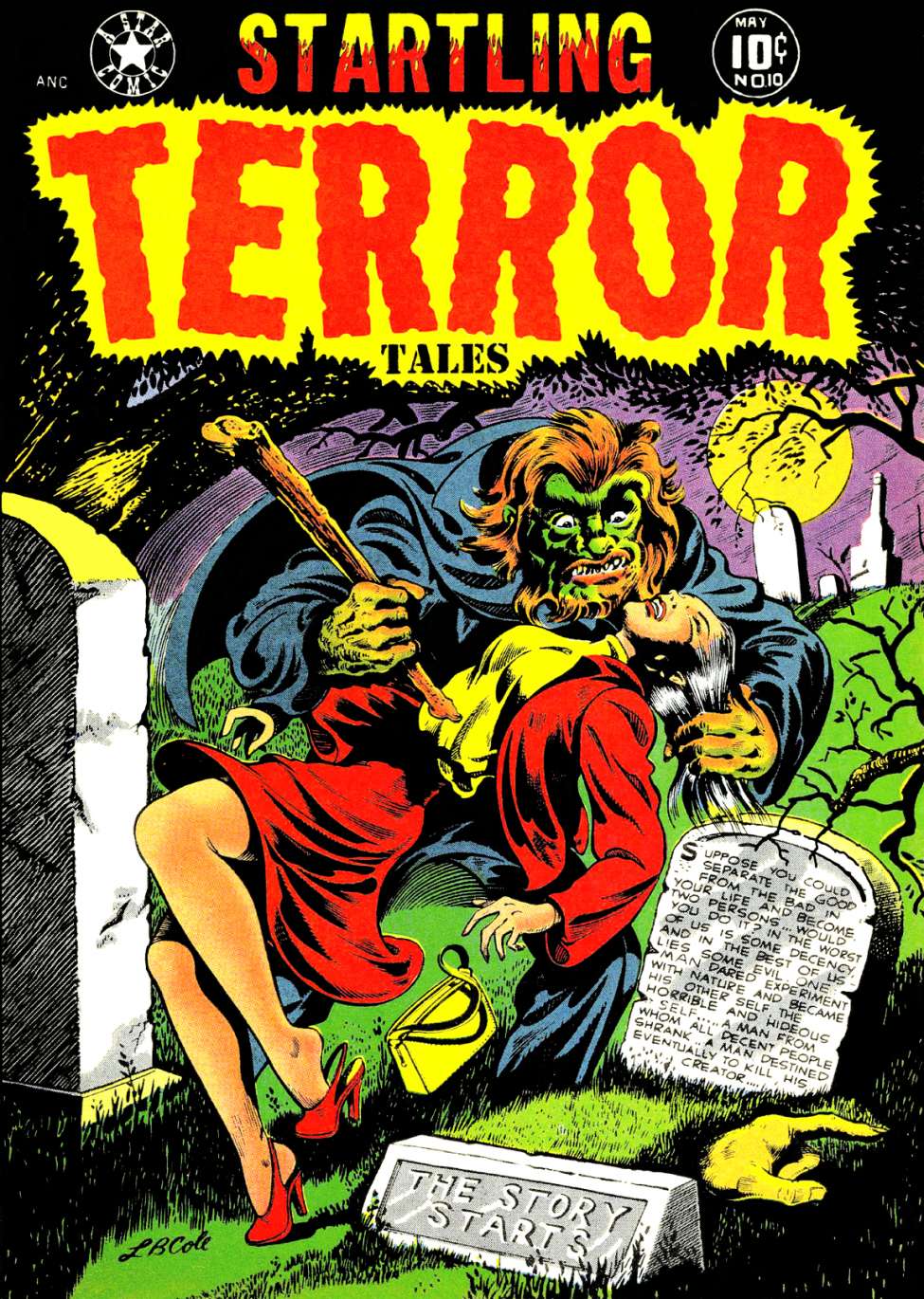 Startling Terror Tales
was published by Star Publications and only ran for 8 issues. Oddly, those 8 issues were numbered 4 - 11. The use of color on this cover is just amazing. At the same time, it seems to be warning you away yet daring you to look at it. I can't imagine being a kid and seeing this at the newsstand!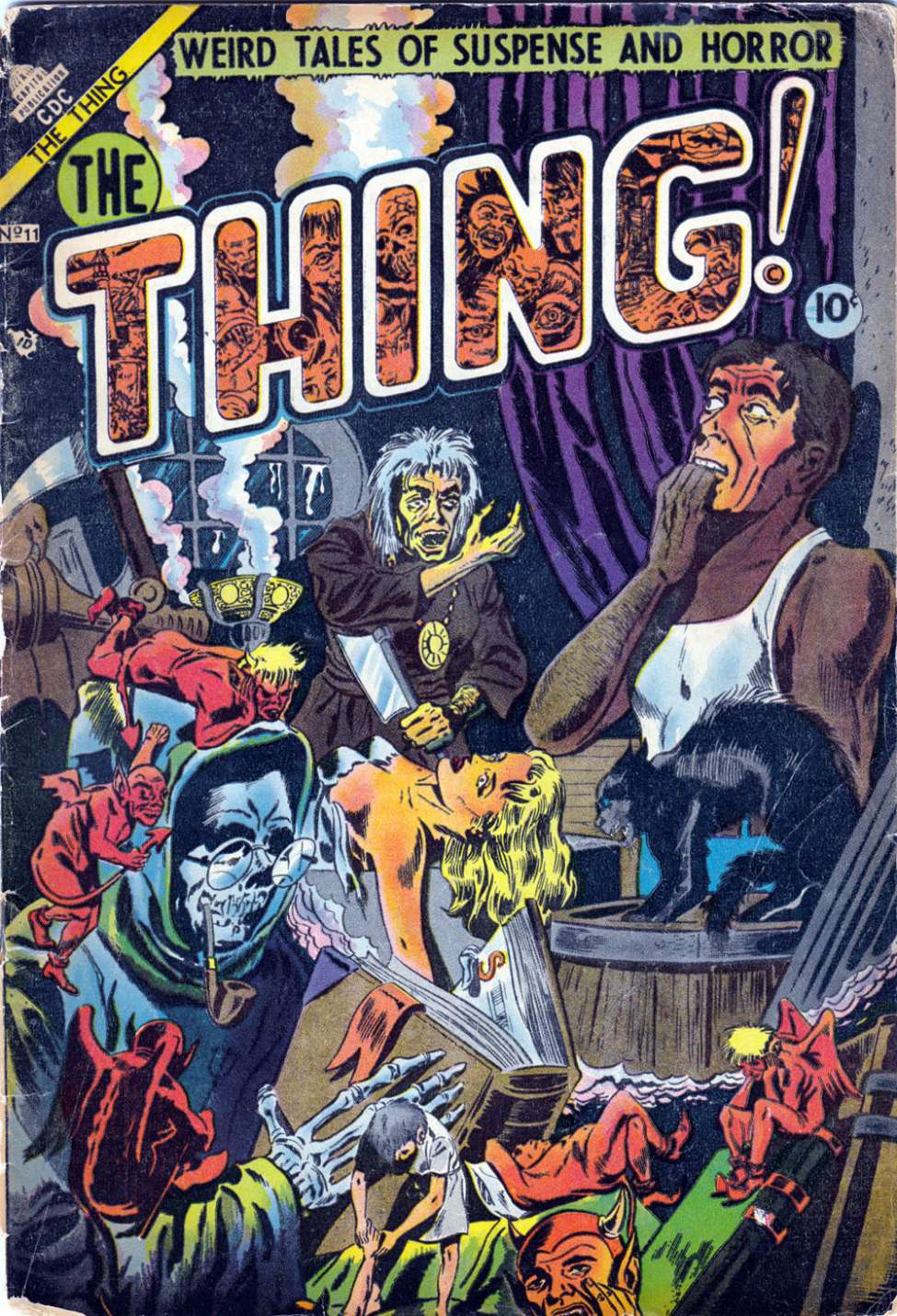 While you may not be familiar with some of the publishers I've mentioned in these posts, I bet many of you will know the name Charlton.
The Thing
(no relation to the movie or Fantastic Four) ran for 17 issues between 1952-1954. I picked this cover specifically for the image of Death with reading glasses and smoking a pipe.
Of major note on this series is that it has Steve Ditko's first ever comic cover on
issue 12
. He also contributed story art in issues 12-15.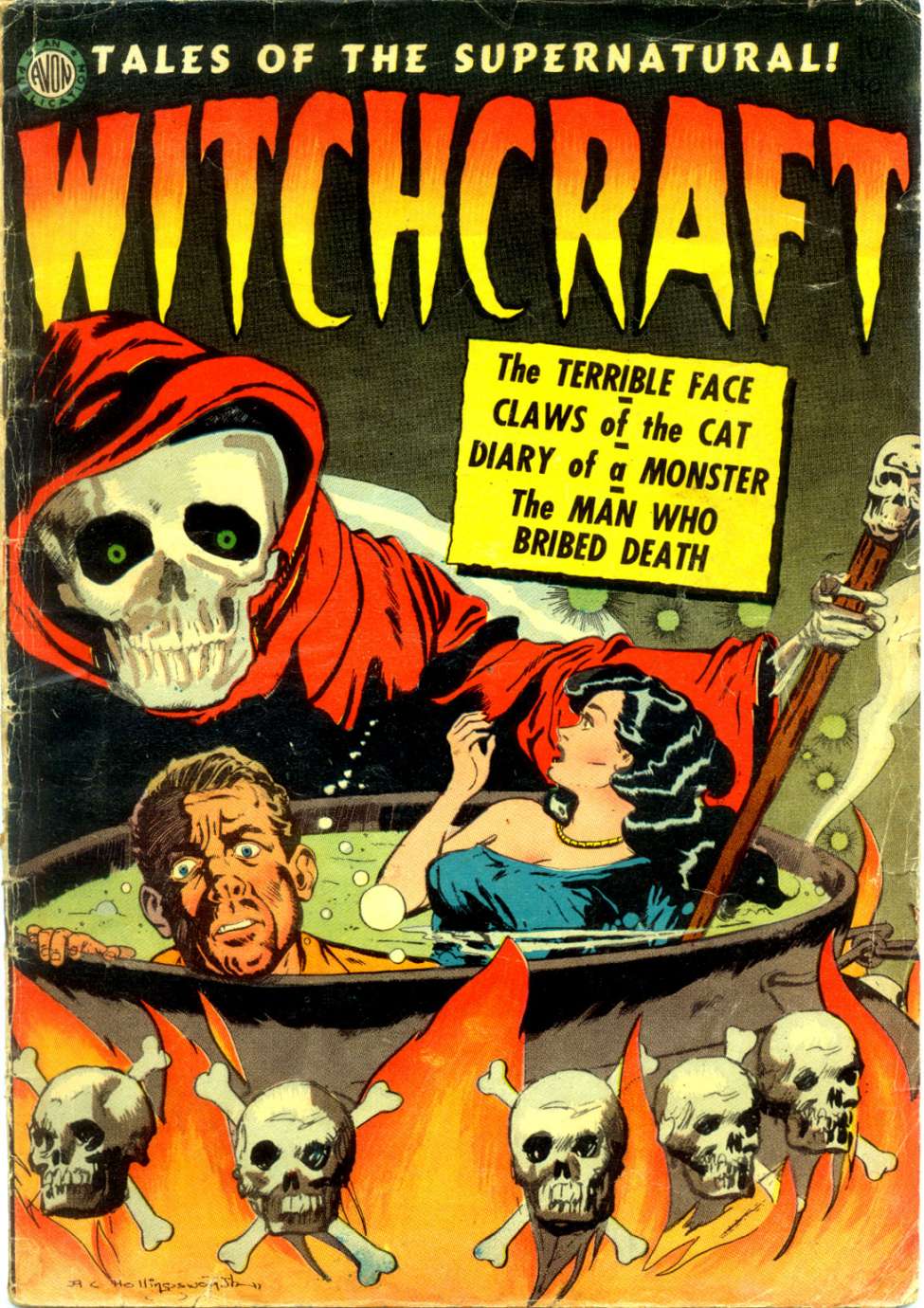 Avon Periodicals offered
Witchcraft
for a short 6 issue run during 1952-1953.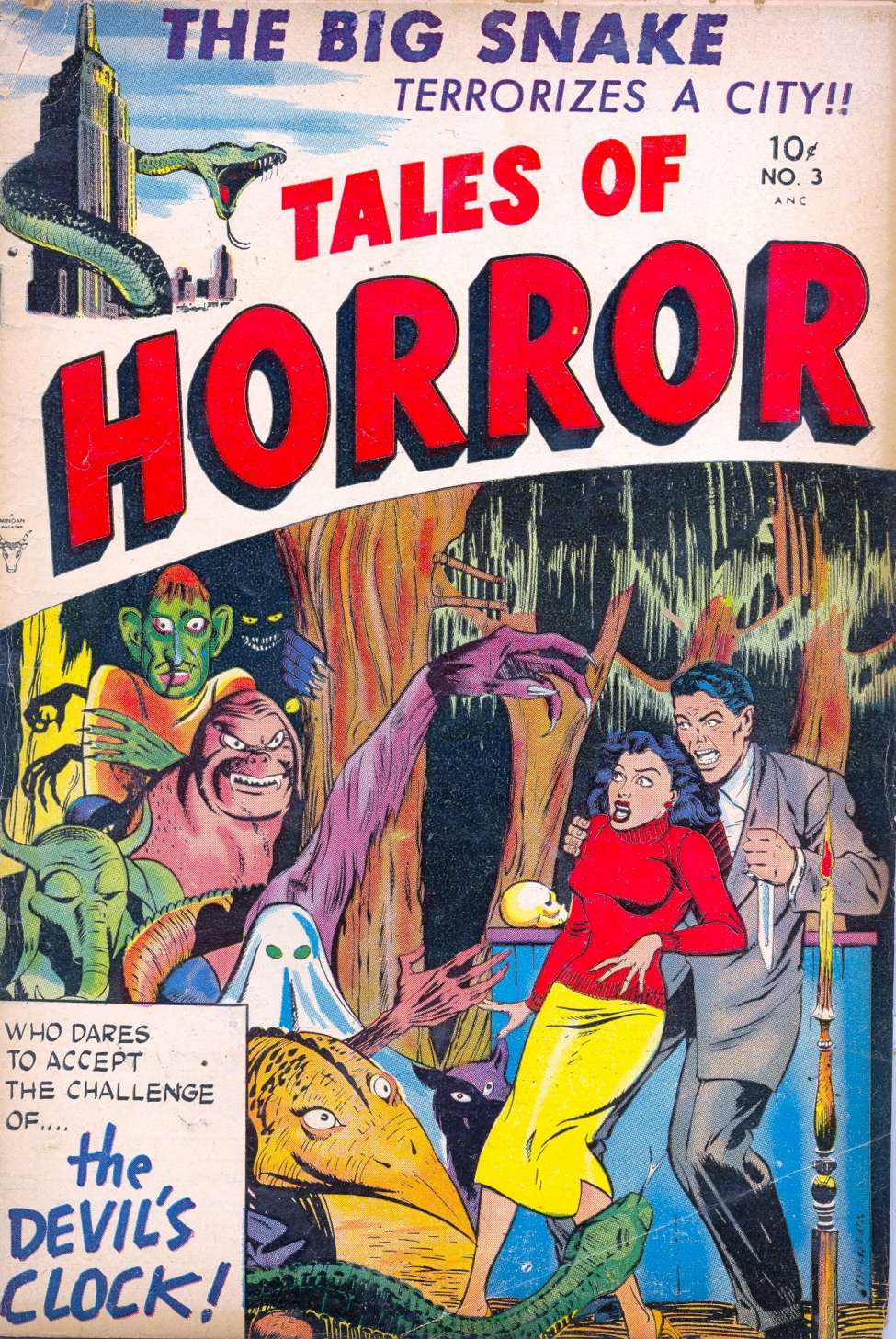 Tales of Horror
ran for 13 issues and was published by Toby/Minoan. Another weirdly awesome cover. The variety of the monsters is just so good!
Be sure to click below to see all the Countdown Cryptkeepers!