Back in November at Rhode Island ComicCon (
read about here
) one of my favorite artists I met was
Matthew Lineham
. He's a really cool dude with an obvious love for the 80s and that's what initially drew me over to his booth.
In addition to pins, prints, and even ornaments, he has packs of pop culture Valentines.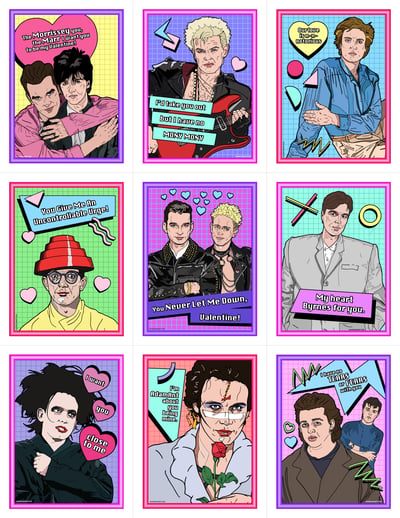 This is one of the New Wave inspired packs including Billy Idol, Simon LeBon (Duran Duran), Talking Heads, and Adam Ant. The other two packs have Blondie, Boy George, A Flock of Seagulls, Siouxsie Sioux, and more.
He also has two sets that are all Bowie, all the time.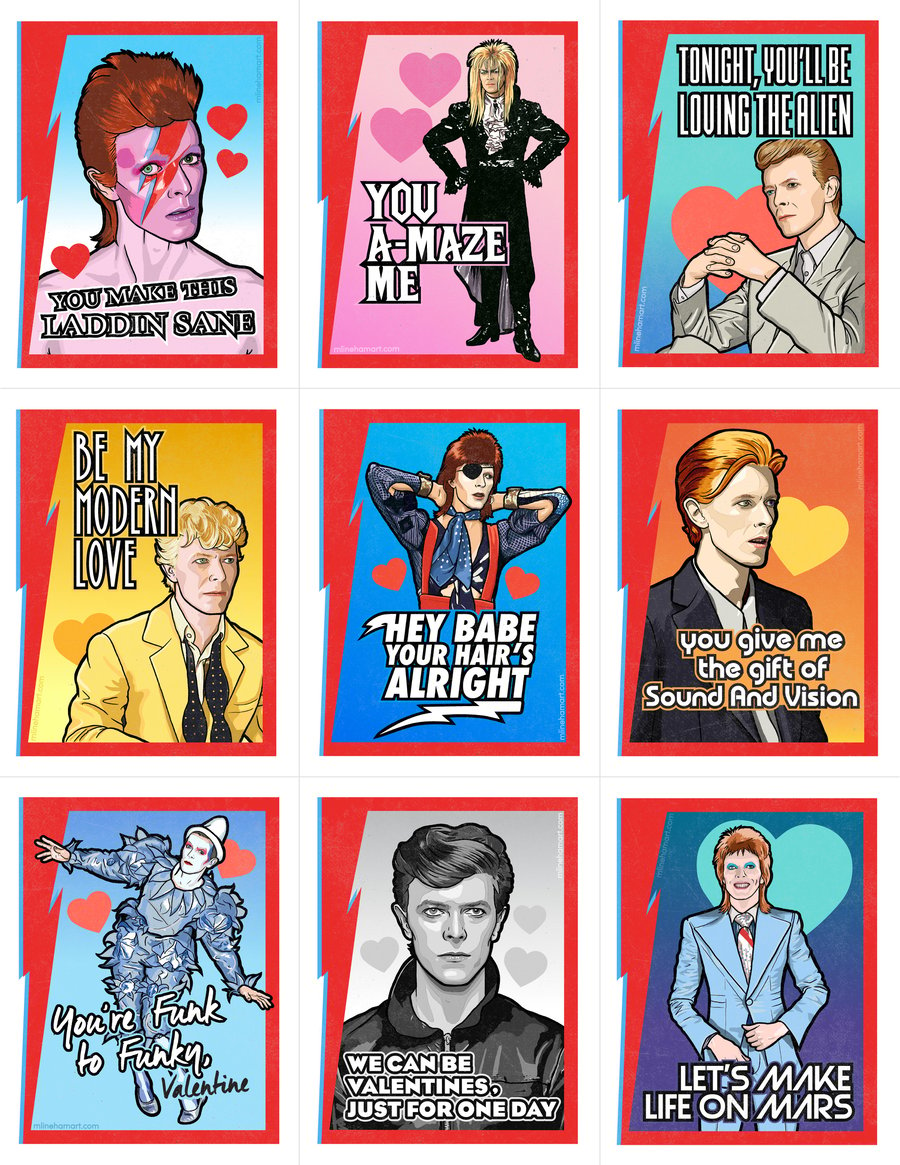 How can you go wrong with Ziggy Stardust and Jareth from Labyrinth?
Not surprisingly, my favorite sets are the 80s horror ones.
These are just so awesome! Freddy and Killer Clowns on the left, Monster Squad and They Live on the right! There's a third set that has Hellraiser, Lost Boys, Basketcase, and Rawhead Rex. How's that for a deep pull?
And that's not all. He also has Twin Peaks, Rocky Horror, and Stranger Things. I'm going to make you
visit his site
to see those though.