If you're like me, every year around this time you're looking for some new Halloween audio to put in your ears. Here's a few choice picks for you to check out.

Clicking the album art will take you right to the music.
LA rockers
The Dollyrots
recently released their cover of the Monster Mash on Bandcamp.
While you're there, check out their cover of
Brand New Key
, this is the song that introduced them to me and I've been a fan ever since.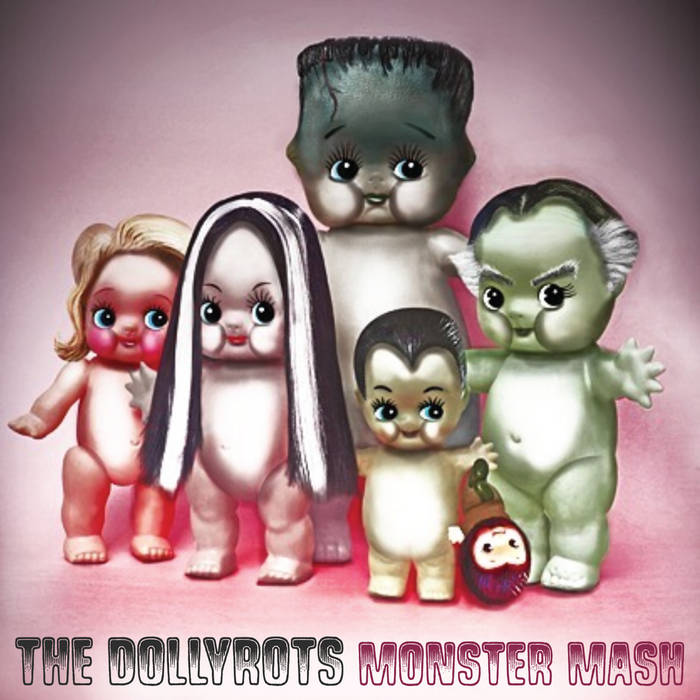 Also on Bandcamp, Boston based Wolfmen of Mars unleashed their latest, Spare Beings: Oddities and Lost Mutations, the day before my birthday. Most of their music would fit right into your Halloween soundtrack.
Kristen Lawrence released her latest double album of Halloween Carols titled Hallowe'en: Night of Spirits. You can
preview the album on Spotify
. She's got a great folksy sound but mixed with a modern aesthetic.
Creature Feature is covering Grim Grinning Ghosts from Disney's Haunted Mansion and, as expected, it's pretty awesome!
This next one is a new release throwing back to classic Halloween albums. It's like someone took a Halloween soundscape album and a narrated scary story album and riffle shuffled the tracks together. At over 2 hours, it's a bit long for a single sitting and honestly, there's only so many times a day I can hear the narrator call me his dear darling (or some variation). Despite that, it's worth a listen.
And what would Halloween be without a drop from Sam Haynes? You can pretty much count on a new album of his haunt music every year.
This has been a great year for Halloween tunes and I'm sure there's a lot more I'm missing, so let me know what new stuff you're listening to this season.