Continuing FunDead Week, today we have one of the assistant editors, Bret Valdez.
Welcome aboard! Tell the folks a bit about yourself.
I'm world-renowned published author Bret Valdez from Florida. I am an assistant editor for
FunDead Publications
, and received my first publishing credit with the company's third anthology,
Night in New Orleans
. I am also a decorated poet, with two poems published in FunDead's
Entombed in Verse: An Epitaph for Salem
, and my second full-length short story is featured in the upcoming One Night in Salem, available September 30th from
FunDeadShop.com
and Amazon.com as a
Kindle eBook.
I'm a pretty big deal.
What was Halloween like for you as a kid?
I grew up poor, so I'd always go to "rich" neighborhoods here in Palm Bay, Florida to do some trick-or-treating; but more importantly, enjoy the elaborate decorations and scares these neighborhoods would display! There were as many decorated houses with twinkling lights as Christmas, and cobwebbed door frames, fake blood soaked walkways, homemade headstone graveyards, and dazzling displays of strobe lights and haunting silhouettes in upper story windows. Before I would come to love Halloween Horror Nights at Universal Studios, this was the next best thing! They always went all out!
Any fun Halloween memories that stand out?
One time, around Halloween, I fell asleep with my comforter still in the wash, so I pulled something loose over me before I dozed off. When I woke up the next morning, my mother was in hysterics because she thought I was sleeping in my Scream costume. She thought I'd maybe taken my obsession for my favorite movie a little too far. All I was trying to do was keep warm!
I think you just answered my next question about a favorite costume!
I was obsessed with Scream when I first saw it in December 1996, and it's been my favorite film ever since. So, I'd have to say my favorite costume was definitely my first time going as Ghostface the following year, when it was the "hot" costume and everyone else was wearing it, too.
What do you do today to celebrate the season?
If I do any kind of celebrating, I really love to go to Halloween Horror Nights. They do such a fantastic job, and they usually have a good selection of fright to get myself into. I've always wanted to be a Scare Actor, so I think that would be fun to do someday.
Do you have any specific activities you enjoy every year?
Starting in 2003 with the Texas Chainsaw Massacre, I started seeing a horror film in theaters on Halloween night: the latest showing, so when you get out of the theater it's creepy and foggy and deserted and the possibility of being murdered seems most probable. Hocus Pocus is a no-brainer, as a child of the 90s c/o 1985. And I have a "zombie movie marathon" every year, because zombies are my favorite.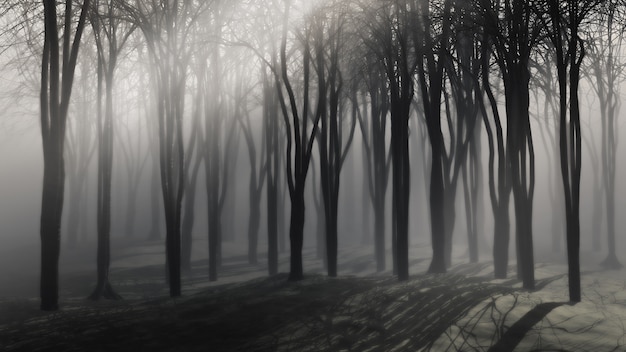 Inside the Spookster's Studio
The worst thing to get while trick or treating was
Tootsie Pops.
My favorite thing to get was
those vanilla and fruit flavored Tootsie Rolls that you could only get around Halloween.
Where can people follow you? Online, of course...
Hey, invested reader: come stake me out on social media! Follow me on
Facebook
and
Twitter
, and check out
FunDeadPublications.com
.
Thanks to Bret for sitting in the comfy chair for this interview.
See all the Halloween goodness by clicking the link below!