What better way to get in the
13 Days of Creepmas
groove than with some appropriately spooky seasonal songs? These first four are on Bandcamp so if you'd like to get them, please do so today (12/4) when Bandcamp gives 100% of revenue directly to the artists.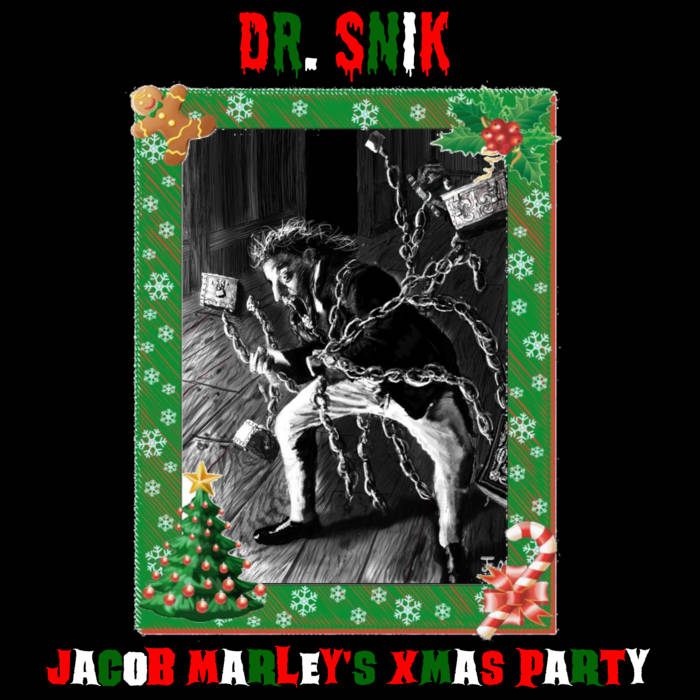 Freshly unleashed yesterday, Jacob Marley's XMas Party from Dr. Snik is sure to add a little electronic cheer to your holiday celebration.
Come join the ghost of Jacob Marley at his annual Xmas haunt party at the stroke of midnight where all the Pagan rites of Yule and Midwinter are celebrated!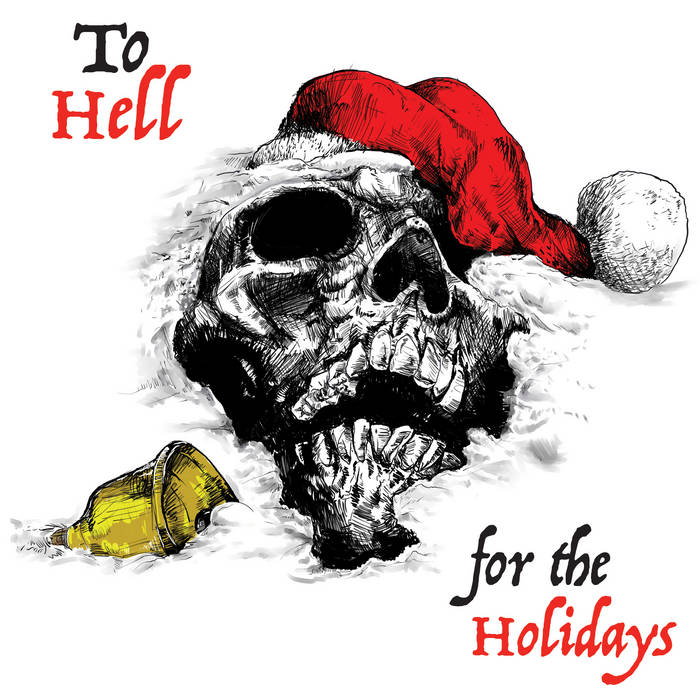 The perfect gift for another dreary holiday season. Five songs and 14 minutes of bleak yuletide melancholy to utterly ruin Christmas.
Home for the Horror Days is perfect for those cozy nights roasting chestnuts, sipping hot chocolate and summoning evil spirits to do your bidding. How ever you celebrate the holidays, let Home for the Horror Days be the perfect backdrop for your merry making.
Also from last year, but worth mentioning again because it's just that good is Sam Haynes' The Gift of Christmas Fear. And the best part? You can get it for as low as $1!
There is no scarier time than Christmas. This album is a orchestral collection of dark horror music for the Horror-days
. celebrate the coming of Krampus with this dark soundtrack album from award winning producer Sam Haynes. Thrilling and Chilling sounds for the darkest of winter nights.
While the title
Gothic Christmas
may lead your brain one way, the cover sort of gives a clue that this is a bit less dark and more fun. It's like a Christmas album imbued with the spirit (and sounds!) of a vintage Halloween record. Perfect for Creepmas!
Even vampires like to celebrate the Holidays! Count Bachula (666-?) is the not-so great-great-great...great grand-uncle of the famous composer J.S. Bach--on the Transylvania side of the family. Count Bachula and his music have recently been unearthed. William Zeitler traveled to Transylvania to record the Count performing some of his holiday favorites on the mighty pipe organ at Castle Bachula, accompanied by the Transylvania Vampire Choir (directed by Dr. Van Helsing), Quasimodo on bells, and a dread host of others. This is a Holiday album that is sure to have you and yours howling for more!


Be sure to click below to see all the Creepmas celebrants!