December 5th is traditionally
Krampusnacht
so what better day to talk about Krampus? I feel like he's gotten enough exposure in recent years that people know his deal so I'm going to show off a few cool Krampus things around the internets.
First, is this FYE exclusive Krampus on the Mantle set.
It comes with a 15" tall stuffed Krampus (naturally), a mini demon teddy bear and an insane gingerbread man. The product page says this is a Deluxe version and it looks like last year FYE released just the Krampus figure on his own. Don't know how I missed that last year!
Speaking of the movie version of Krampus...
Fright Rags
has a 20 page activity book with coloring pages, puzzles, and even a recipe for evil gingerbread man cookies. As of this writing, the book is sold out but they should get more in stock if you keep an eye on it. I grabbed this and the Trick R Treat activity book and I think any fan of the films would enjoy these.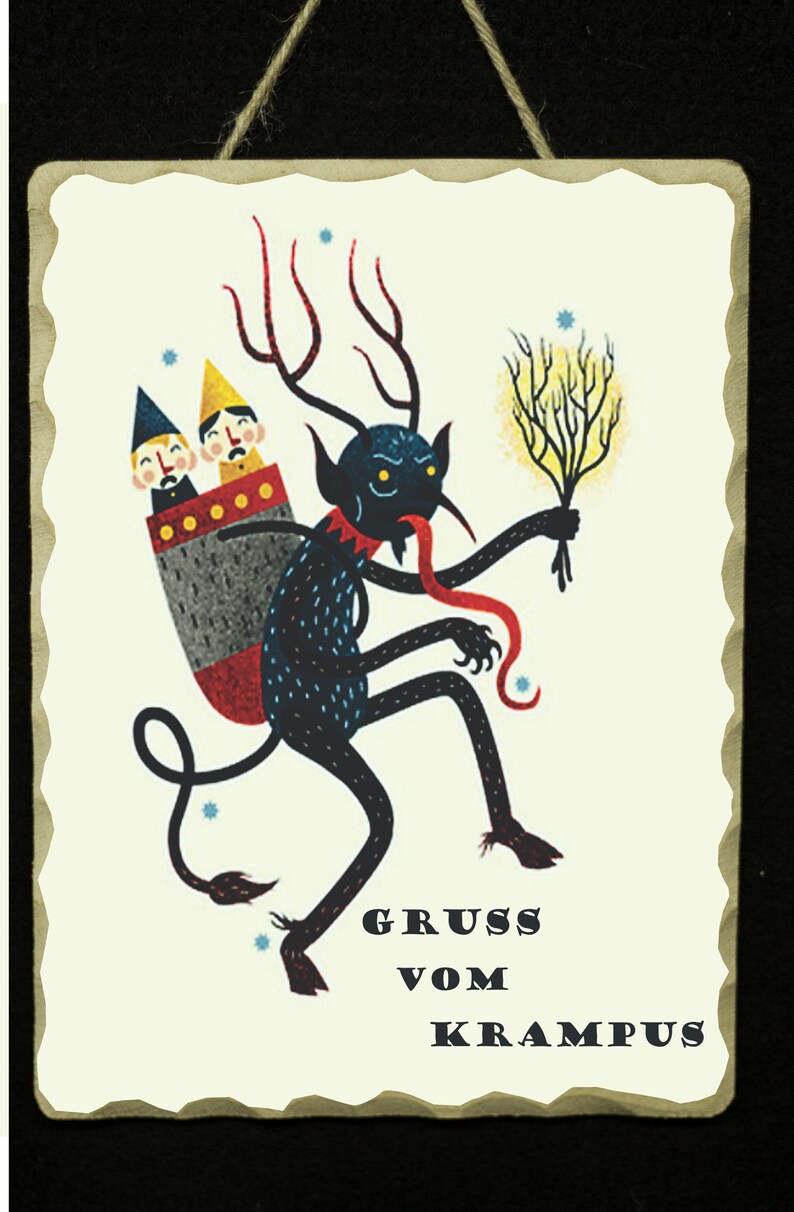 From seller
HangEmUpSigns on Etsy
, you can find this wooden sign. I really like the art style on this one and it's not someone just reusing art they found online to make a product to sell.
This video is from last year's "Krampus Run"in Welzenegg, Austria. It's not an athletic run but a parade of Krampus swatting the crowd with sticks. It's more fun than it sounds!


Be sure to click below to see all the 2020 Creepmas creeps!