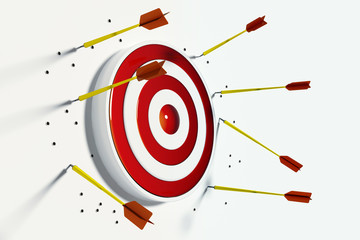 Dear Target, what is up with you and Halloween this year?
By this time every year, I can usually count on you to be in full on Halloween mode. Costumes, candy and seasonal exclusives should be vying for my attention come mid-September, and yet, they're not. Back to School went out at the end of July. It should be gone, you know, when the kids are back in school. But you know what will happen? Christmas stuff will be out a week before Halloween.
It's not to say you're not trying, but try HARDER. Halloween is not something you should be half-assing. I've been checking my stores since the start of this month and it seems every week a little more (very little) is out on the shelves. While you may associate Halloween with creeping, merch should not creep on to the sales floor week by week, it should appear like I just said Candyman three times in a mirror.
I did manage to find some of the retro General Mills monster cereals this weekend (below). Almost every box had some manner of ding, dent or crush damage. Probably nothing to the average consumer, but is the average consumer the person these boxes are meant for?
And while I'm ranting, you also killed one of my favorite things about Halloween: the Target exclusive Hot Wheels set. Honestly, I"m not sure if I should be directing this loathing at Target or Mattel. Long time readers may remember my
unhappiness with the 2012 set
. At least that one had an awesome deco for of the cars that I couldn't pass up. This year? The set has gone down from 5 cars to 4 cars. Know what didn't change? The price!
I can go buy 4 single cars for less than this "exclusive" "Halloween" set.
So pissed off about this, I didn't waste the time to take a good photo.
If the Skull Crusher (top) was unique to this set, I
might
have been persuaded to buy it. Guess what? You can buy it on a single card. Not only that, but the white one below it,
Bad Raditude
, is also on a single card and is black/red instead of white/blue. It's a black car with a (black) cat head on it! I'd been on the fence about picking it up but now I think I will just to spite this junk pile. Luckily for me, Shawn from
Branded in the 80s
found me some
real
Halloween Hot Wheels at his Kroger. Those will get loving posts!
Whew! Well, I sorta apologize for my rant there. But really, the only people who will understand my pain are people that follow this blog, my kindred spirits. I should mention I did find some epic items in their dollar spot but those are being saved for October.
On to the fun stuff!
If you blog and love Halloween, check out
Countdown to Halloween
where they've just posted this year's blog badges. And also Crooked Ninja Turtle's
Blog-O-Ween
.
I've been getting asked if I'm hosting the Great Pumpkin Exchange like last year. While it was probably an overall 85-90% success, I won't have time for it this year. The first week and a half of October I'll be visiting DisneyWorld and Mickey's Not-So-Scary Halloween Party.
What I will be doing again this year is postcards!
I'll randomly pick winners to receive a postcard from Salem MA with an October cancellation on it. They won't go in the mail til the second week of the month, but you should get them in plenty of time for Halloween. Don't worry! These won't be the vanilla postcards you can get anywhere with Salem slapped on them. I take special care picking them out to fit the season. As an added bonus, since I have the opportunity, I'll pick a few random souls for Haunted Mansion postcards too. You may win one or the other, or both!
The contest is only open to US residents (sorry!). Actual number of winners will vary dependind on how many people enter. To avoid winner notification emails getting lost in your spam filters, you'll need to fill in your mailing info in the form below. The info is only seen, and used by, me. Once the winners are picked, the collected info is deleted.

Please be sure to select the option in the Rafflecopter widget
to say you've added your address!