I can't believe we've been doing this for 9 whole years!
In case you're new here,
Creepmas
is an online thing created by myself and artist Chad Savage. Mostly Chad, he does the heavy lifting. I just kinda put the spark out there. We decided enough was enough with Christmas pushing Halloween off the shelves before October 31st so we reclaimed December 1-13 as the 13 Days of Creepmas, the time to get some of your horror chocolate into the winter holiday peanut butter.
If you're an artsy type, there's the drawing challenge. I absolutely love the theme this year as I think it's going to expose a lot of people to some of the darker aspects from around the world!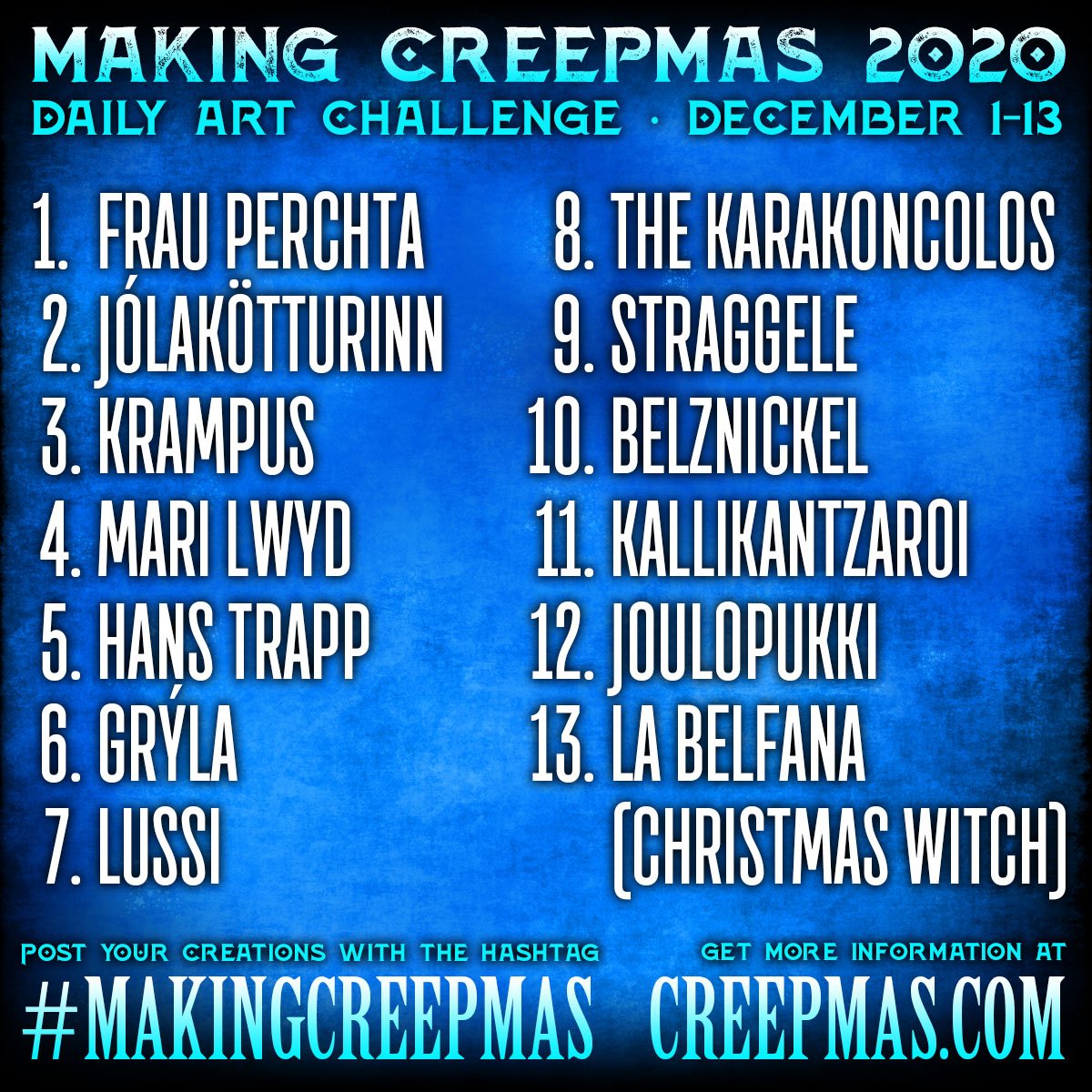 Enjoy your fall festival celebration for now...in 8 days, it's CREEPMAS!