They have a shirt and socks but the clear winner is this set of die cut decorations.
The whole set is $20, you can't beat that!
They have holes at the top so you can hang them with a tack or string them all together for festive garland. Bonus! They're double sided so if you put them in a window, they can be enjoyed from both sides.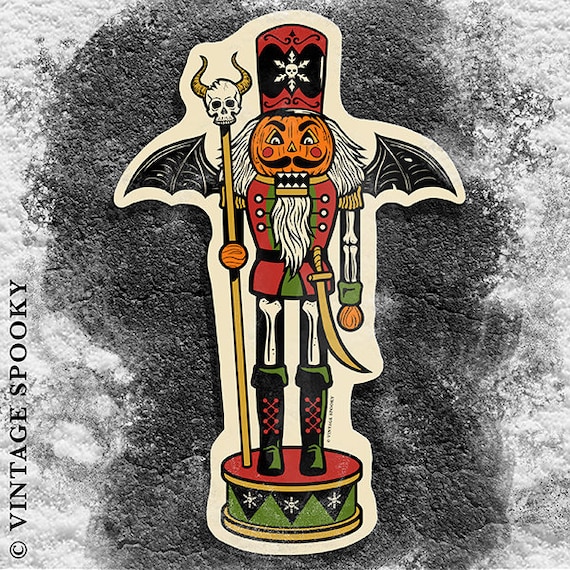 The Creepy Cracker measures 17"x11" and is sure to keep the spirit of Creepmas in your home throughout the holiday season. How cool would it be to have an actual physical nutcracker based on this design? I really hope Vintage Spooky keeps making Halloween inspired decorations for all the big holidays.
They've also shrunk down some of their Halloween die cut designs so you can hang them from your tree. Or wherever you hang things from at Creepmas.
The die cut is just $10 and the ornaments $5. If you do head over to
Vintage Spooky
, be careful. Those $10 die cuts add up quick!