Here's a few decorative Krampus items to help you celebrate the season.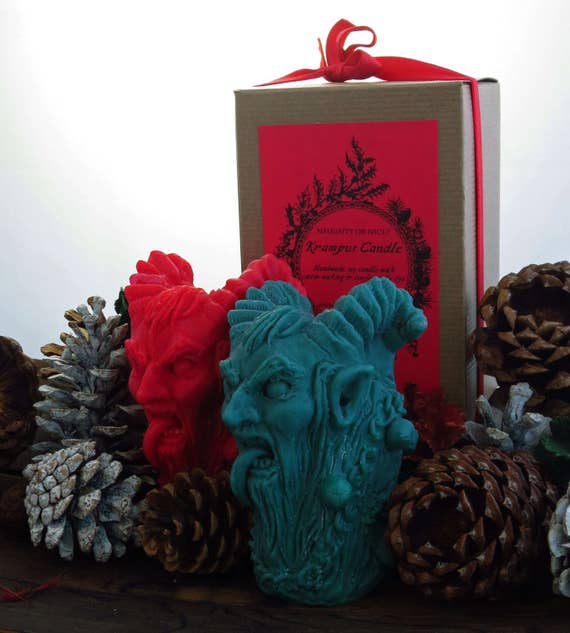 Etsy seller
Wyrdworks
offers a couple of Krampus items to liven up the home.
First are these 5" Krampus candles ($20) in one of two festive colors! These look like a great sculpt, definitely something I'd get more for a decorative piece than to light it.
Second is some Krampus soap. For just $12, two heads are better than one with this pack.
WenssWeirdCreations
hand makes these adorable 7" tall Krampus ornaments.
And it's just $8!
TheSewingSensei
has a 9" tall Krampus doll for $20. I really like the look of this one because it looks like he came out of an episode of Adventure Time.
If you've got a little extra cash burning a hole in your pocket, you might want to check out this Baby Krampus ($100) by
Drakenstein Art
. Even if it's out of your price range, definitely check out the others in their Baby series including
Beetlejuice
,
Sam from Trick R Treat
, and
Jack Skellington
.
I just got a set of these postcards from
EricOctober
. You can't go wrong with 20 for $10!
There's plenty more Krampus stuff to be found on Etsy. It makes me happy to see him getting so much love. Maybe one day he'll break into the big time in the US.